Industries
We have been involved in renawable energy solutions & power supplied issues in many industries for more than 15 years.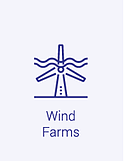 WIND FARMS
We are involved in onshore projects, ranging from 10 to 150MW, being either self-use or connected to the grid types. We are working with market leader manufacturers of wind turbines ranging from 0.75 MW to 7 MW.

THERMODYNAMIC SOLAR
We are building solar plants equiped with focal line concentration. These product tools are combined with heat exchangers allowing night turbining and a 24 hours energy production. These electrical facilities allowing energy storage, facilitate energy production regulation.

SOLAR PLANTS
We are involved in large open fields power plants, building integrated plants, hybrid plants aiming rural electrification. We have secured partnerships with the market leaders including manufacturers of : photovoltaic modules, inverters, transformers, and substructures.

HYDROPOWER STATIONS
Our focus is mainly on small and medium size plants, more particularly in order to implement water storage in addition of our wind and photovoltaic projects.

HYBRID SYSTEMS
We are involved in REP (Rural Electrification Plans projects) with combined or hybrid solutions, ranging from 100 Kw to 10 MW. Our facilities are equipped with remotly controlled operating and supervision systems. Depending on the cases, they are either On grid or Off grid systems.

BIOMASS
We are involved in projects using organic, animal or industrial matter, either to product electrical energy or in combined cycle.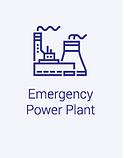 EMERGENCY POWER PLANTS
These facilities are composed of stand-alone barges or cargos on which thermic power stations, ranging from 125 to 1000 MW have been set up. These facilities are readily available and can be put into production promptly. We are dealing with the network feeding points and their co-ordinating and regulating systems. If required, we also have the capacity to deal with high voltage and very high voltage lines regarding the transit of electricity (63 Kv, 90 Kv and 225 Kv).

ELECTRIC STORAGE SYSTEMS
We design low and high capacity electricity storage systems. These systems allow self-consumption solutions to be implemented in the domestic, tertiary or industrial and commercial sectors. We also work with our storage systems to set up network support and stability solutions, especially for distribution networks frequently exposed to power cuts.
Smart Grid Solutions
For years Imhotep has specialized in the development and construction of smart grids.
We have already built hybrid plants with storage capacities of several megawatt hours (mWh).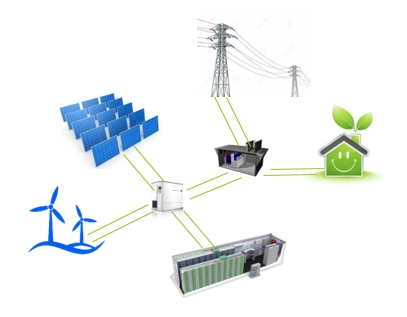 The Smart Grid represents an unprecedented opportunity to move the energy industry into a new era of reliability, availability, and efficiency that will contribute to our economic and environmental health.
During the transition period, it will be critical to carry out testing, technology improvements, consumer education, development of standards and regulations, and information sharing between projects to ensure that the benefits we envision from the Smart Grid become a reality.
The benefits associated with the Smart Grid include:
More efficient transmission of electricity
Quicker restoration of electricity after power disturbances
Reduced operations and management costs for utilities, and ultimately lower power costs for consumers
Reduced peak demand, which will also help lower electricity rates
Increased integration of large-scale renewable energy systems
Better integration of customer-owner power generation systems, including renewable energy systems
Improved security